Dimi & Yuko's
Cyanotype Workshop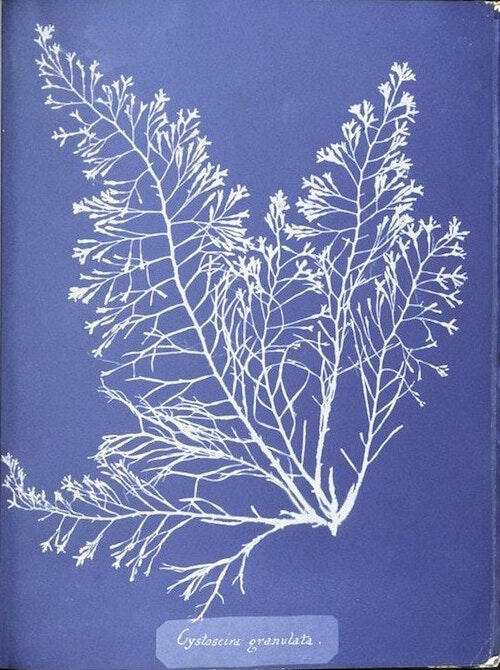 What is
Cyanotype?
Cyanotype is a photographic printing process that produces a cyan-blue print. Its iconic colour is also known as Berliner Blau.

Cyanotype uses a chemical reaction with UV light or sun light.

The printing technique has been used for practical purposes such as copying a variety of technical and construction drawings.

Nowadays, people start to recognize the beauty of this traditional printing methods. Cyanotype is getting popular among young/emerging artists.
About Our Workshop
What You will Get
Through our cyanotype workshop, you will learn not only how to print your cyanotypes but also how to be creative with this medium.
Cyanotype photo emulsion

A tiny of chemical experiment

Unlimited photo papers

You can keep on printing as long as time allows you

Digital negatives

Turn your favorite digital photos physical and memorable. (Learn More)

Tinting

Did you know that you can to turn blue into dark brown?
Click here for the timetable of the workshop.
Instructors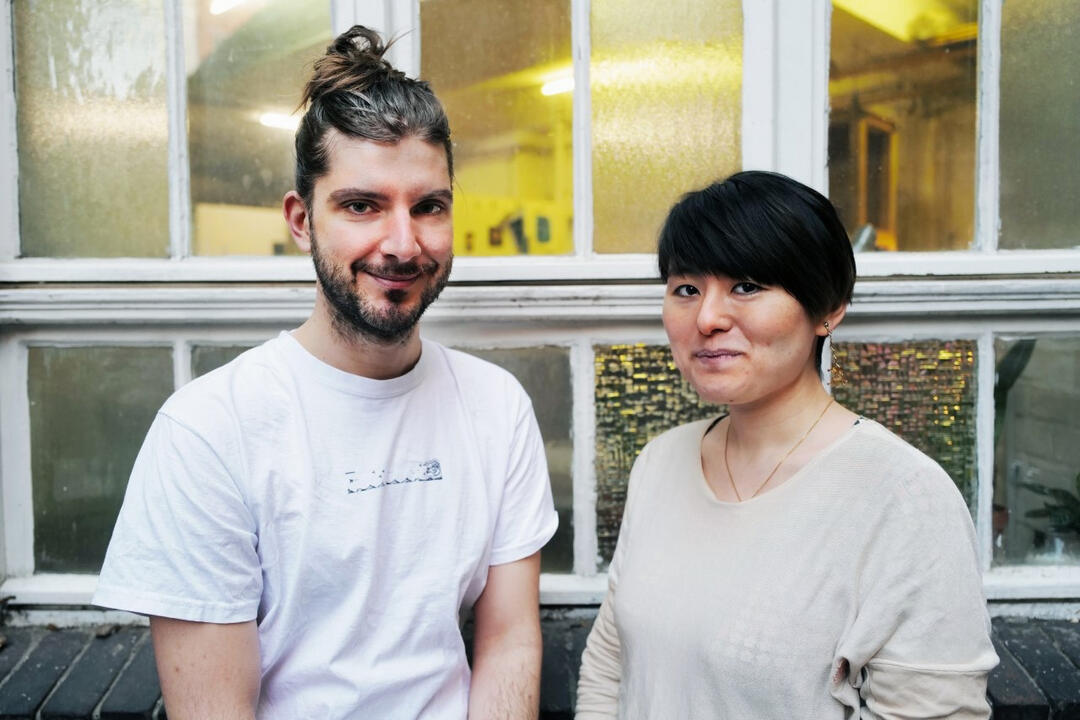 Dimi and Yuko are Berlin-based artists.
We launched our cyanotype workshop in 2019. Since then, we had worked with inspiring participants.
Location:
Heart of berlin
We'll have a workshop in our studio.
It's located in Kreuzberg, a heat of Berlin. The area is famous as an alternative neighbourhood - a melting pot of creative people all over the world.
What Our Participants Say
F.A.Q.
Q: I don't know anything about cyanotype at all.
Am I the right person for your workshop?
A: Yes! Our workshop is made for beginners.
Any level of participatns are welcome to participate.
---
Q: I'm not confident in my English.
Will I be able to enjoy the workshop?
A: Yes! It wouldn't be an issue if you can understand basic English.

We are also non-native English speker; Dimi speaks German and Greek, and Yuko speaks Japanese. If you wish, we can give you an assistance in your language if you wish.
---
Q: I don't prepare for the workshop. I was too busy. Should I still come?
A: Yes, of course!
Please don't worry. You can use our our material which you can find on the table on the workshop day.
Just bring your body with your favorite photos on your phone!
---
Q: Wow, the workshop is tomorrow! Can I still participate?
A: Yes. We take sign-ups by the midnight of the day before the workshop. Hurry up if you are fancy!
---